Red Pearl caviar
Products Category: Russian Caviar

---
Treat your family or friends like royalty by giving them some of the world's finest caviar from Alaska Salmon.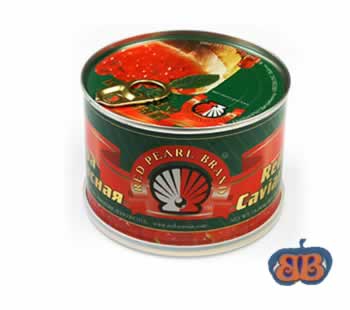 This high-grade pink salmon roe has well-formed eggs, as well as a lightly salted, delicate taste.
Metal can is equipped with an easy-open lid and a plastic cover to insure freshness of the product when it is stored after opening.
1 Lb (454 g.)
---